Plugin Boutique is offering 80% off Waves Tune LT, a special edition of Waves Tune which is available as part of selected bundles or separately as a single plugin. It delivers the same great sound as Waves Tune, using an intuitive interface and simplified controls.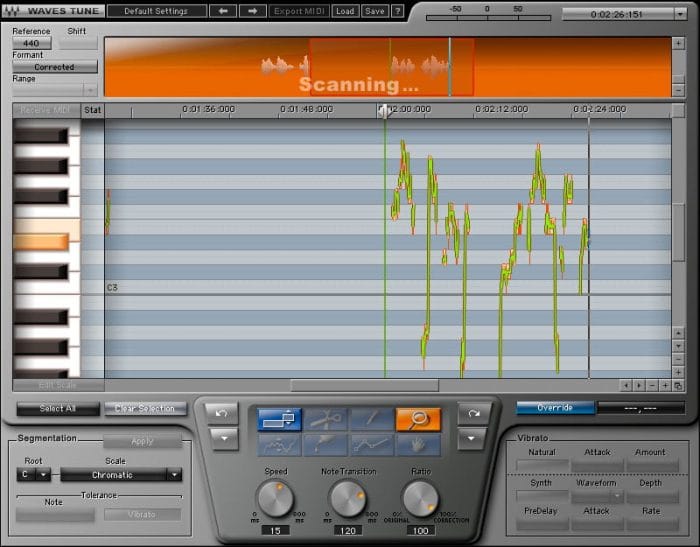 Waves Tune is a software audio processor which allows for correction and manipulation of pitch in vocals and monophonic instruments. When Tune is inserted into a track of your audio sequencer or editor, it detects the signal's pitch and corrects to the nearest "clean" (in-tune) note.

You can perform straightforward pitch clean-ups of a track, meticulous, nuanced touch-ups or complete manipulation of the melody, depending your settings choices. Tune delivers excellent results in any form of music, even non-Western.

Vocalists, producers and engineers facing complicated pitch-correction problems will benefit from the extraordinary quality and flexibility which Waves Tune offers. Tune operates in perfect sync with the host timeline. It even takes charge of transport functions and region playback in host applications using ReWire technology by Propellerhead Software.

Tune offers natural sounding results while maintaining tight pitch correction by using formant corrected pitch shifting, combined with smoothing of note transitions as well as detection and editing of natural vibrato. Now, pitch shift with a synthetic sounding quantized effect is a choice rather than artifact."
Waves Tune LT is available from Plugin Boutique for $39 USD until August 1st, 2015 (regular $195 USD).
More information: Plugin Boutique / Waves Tune LT