Producertech has launched Producing Disco House In Live, a video tutorial course by Ian Bland.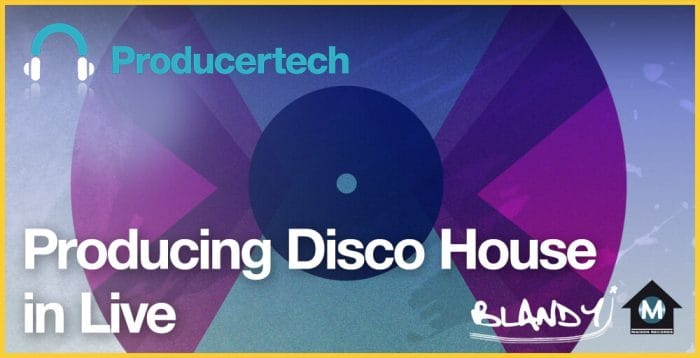 Following the success of his Classic House course in Logic Pro, Maison Records label owner Ian Bland is back to create another comprehensive set of tutorials, this time on creating upbeat, funky disco house in Ableton Live. With a huge amount of experience in the electronic music scene, dating back from his early days with rave outfit Dream Frequency on XL Recordings, Blandy's depth of knowledge and passion for teaching make the tutorials well worth a watch.

On the course, Blandy shows his hands-on, old school methods for creating a grooving disco house track from scratch. Starting with drums, he adds layers of funky bass, guitar licks, brass, strings and a soulful vocal to create a classic disco vibe. The course also goes through the entire arrangement process, teaching how to structure a track with builds and drops that will keep the dancefloor on its toes. The final videos then focus on Blandy's mixing and mastering techniques, ensuring the track sounds polished and professional.

The track from the course, 'Set Me Free', is out now on Blandy's own Maison records label, so be sure to check it out on SoundCloud.
The course is available for purchase for £39.95 GBP.
More information: Producertech / Producing Disco House In Live