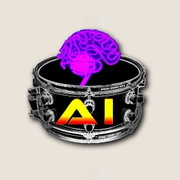 Rayzoon has announced the release of AI-Pak, an eclectic collection of styles and drummers for Jamstix.
It greatly expands the expressive capabilities of the virtual drummer and is highly recommend to all Jamstix users, regardless of the major genres they may be working in.

The flexibility of the Jamstix engine allows you to change, shape and merge any of these styles and drummers to achieve inventive grooves for any project.
The AI-Pak is now available to purchase as a download for $29 USD.
As a special introductory offer, the styles and drummers of MetalPak will be included for free. Offer valid until 28 February, 2011.