As I am preparing to relocate my family to a new house this March, the subject of "moving" has been on my mind a lot lately.
Moving is about putting things in motion. Besides the obvious physical aspect, there can be quite an emotional side to moving as well. Seemed like a suitable theme for a music production contest.
Most of you would probably join the contest for the fun of it, but it doesn't hurt to have some nice prizes, right? I am pleased to say there are lots of goodies to be won this time around.
The following list is in no particular order (as winners each get to pick their choice from the prize pot, per the contest rules below).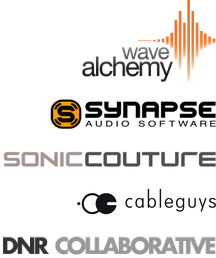 Contest prizes
Yes, that's no less than 12 prizes to be won!
Although this is not a sample remix contest I still made sample pack for those who enjoy working with loops. The download includes 24 .wav samples (24bit), both melodic and beats. You can preview & download individual files from the SoundCloud player below, or download the complete pack below.
Moving contest sample pack — Download size: 47.92 MB
Please make sure to read the contest rules below carefully. Good luck, and have fun!
The contest deadline is set to April 3rd.
Contest rules
Compose a song with the following theme: "Moving".
There are no specific rules on how to incorporate the theme, be creative.
Your entry must be written specifically for this contest.
A free sample pack is available to download for those who enjoy working with samples. Use of these samples is not required. You may process/manipulate the sample(s) in any way you like.
Upload your entry to SoundCloud and share it to the contest group before April 3, 2011, 11.59pm CET. One entry per contestant allowed.
Confirm your entry by email (no longer accepting entries)
In order to be eligible to win, contestants are required to vote for their top 5 within a week after the contest deadline. Contestants will be contacted to submit their votes. Note: you cannot vote for your own entry.
Winners choose a prize from the prize pool in order of placement (1st place winner picks first, then 2nd, etc.). All prizes are granted at the discretion of rekkerd.org. Some prizes may be subject to specific conditions imposed by the sponsor (e.g. NFR licenses).
The terms of this contest are subject to change and may be amended without prior notice.
The results
From a total of 55 submitted entries the top 10 voted tracks are:
3ee – Transit 1983 (score of 57 from 17 votes)
Crystal Craft – Inner Me (score of 52 from 15 votes)
Noizefield – go far away (score of 45 from 14 votes)
_jackie – Magic Wheels (score of 33 from 9 votes)
DuncanMackay – Disaster (score of 31 from 11 votes)
Nkurence – nori hyvn (score of 27 from 10 votes)
Elektronicguitars – relocator (score of 27 from 9 votes)
Jonas the plugexpert – poekie (score of 23 from 8 votes)
Sion – Analog movement (Original mix) (score of 23 from 7 votes)
KlangKind – Moving (score of 22 from 7 votes)
Congratulations to 3ee for winning the contest! Winners will be contacted regarding their prize soon. The three randomly picked winners of the Transitions Bundles from DNR Collaborative are Max Lunau, Pumaman, and Diego G.
Well done everyone, thanks for taking part and hope to see again at the next contest!
Cheers,
Ronnie