ROLI has introduced LUMI, an illuminated keyboard and app that lets you play songs and learn music as you go.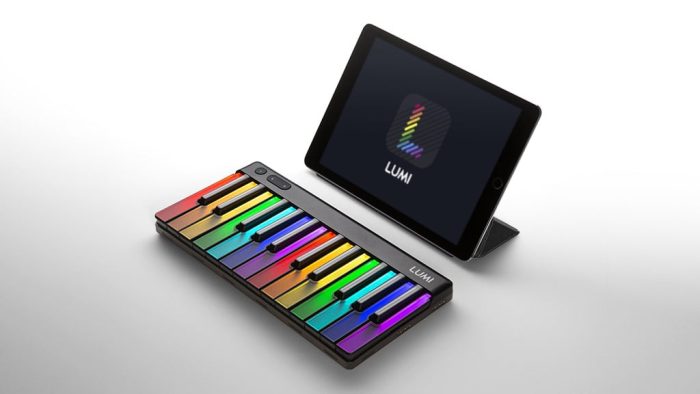 The LUMI Keys keyboard comes with 24 full spectrum illuminated keys featuring ROLI Brightkey technology. Its modular design allows you to connect additional LUMI Keys or ROLI BLOCKS.
Playing a musical instrument is one of the great joys of life. Only problem is, it takes years of practice. That's why a lot of people don't learn, even though they love music. But we've figured out a new, smarter way to learn and play.

LUMI lets everyone play and jam along to hit songs. You'll be more musical in minutes — and amazed at how quickly you progress!

LUMI is a fully illuminated keyboard and interactive app. Everything is connected by light and color. Just follow the colors in the app and the lights on the keyboard, and you can't go wrong.
You can purchase LUMI at early bird pricing at ROLI's Kickstarter project page.
More information: ROLI