ZenSound has launched its 2018 Christmas Sale, offering a 35% discount on its synth presets for a limited time.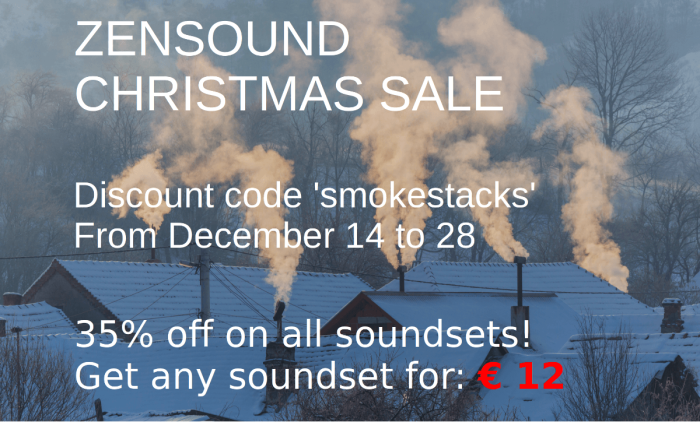 ZenSound's product catalog includes soundsets for various u-he synths (Zebra, Diva, Repro-1 & Repro-5, Bazille), AAS Chromaphone, Madrona Labs Aalto and the Serum wavetable synth by Xfer Records.
To take advantage of this offer, use discount code SMOKESTACKS at the checkout.
Note that the recently released Netrunner II pack for Repro-5 is not included in the sale. The offer expires December 28th, 2018.
More information: ZenSound