Producertech has launched a Maschine Week Sale, offering a 40% discount on 15 tutorial courses on the Maschine product family by Native Instruments.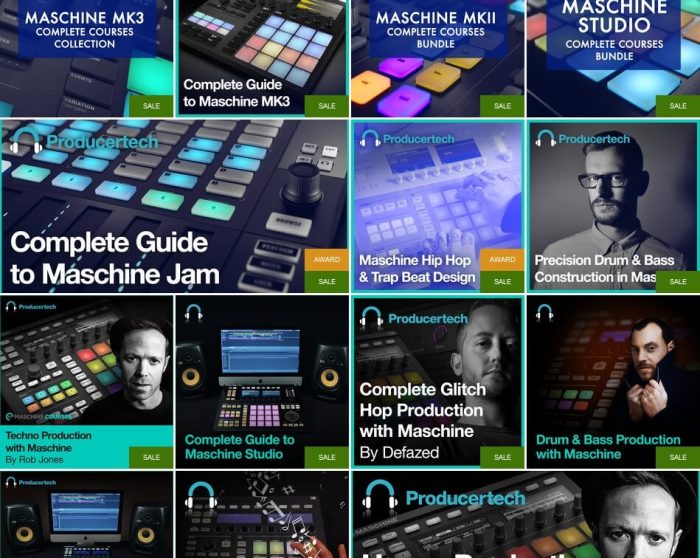 Master your Maschine production and workflow with Producertech's vast selection of online courses ready to be streamed within your Plugin Boutique user account.
The following titles are included in the sale:
Chill Trap and Future Bass Production with Maschine by CAPSUN.
Complete Glitch Hop Production with Maschine by Defazed.
Complete Guide to Maschine Jam.
Complete Guide to Maschine MK3.
Complete Guide to Maschine MKII.
Complete Guide To Maschine Studio.
Drum & Bass Production With Maschine by DJ Fracture.
House Production With Maschine by Rob Jones.
Maschine Hip Hop & Trap Beat Design.
Maschine MKII Complete Courses Collection.
Maschine Studio Complete Courses Collection.
Precision Drum & Bass Construction in Maschine.
Producer's Guide To Music Theory With Maschine.
Producing Glitch Hop Beats and Bass with Maschine by Defazed.
Techno Production with Maschine.
The tutorial courses are on sale at Loopmasters and Plugin Boutique until February 11th, 2019.