Users of Softube's Console 1 controller for any DAW based studio can get two of the add-on channels for the console at up to 40% off regular for a limited time.
The British Class A is a channel emulation inspired by vintage British Class A hardware units, featuring EQ, compressor, limiter, gate, high/low cut filters and input stage drive.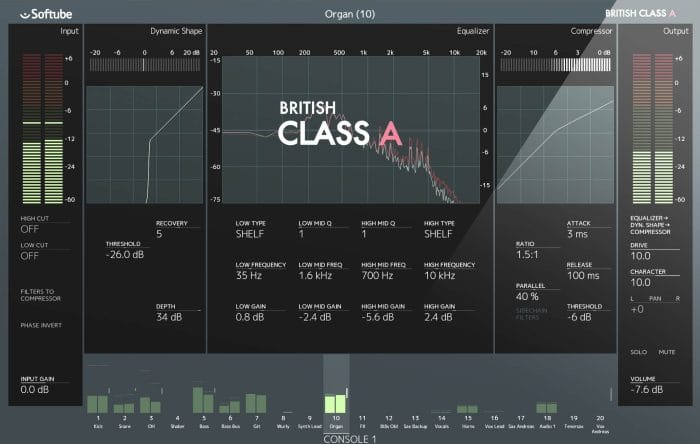 Add body and character to your tracks with a Console 1 strip inspired by classic British units from the 60s and early 70s. Paired with the smooth workflow and hands-on control you'd expect of Console 1, British Class A gives you the perfect mix solution for the DAW-based studio.

Let your tracks soak in the fat transformer crunch of the input stage, get great tone with the honey-sweet equalizer, control dynamics with the beautifully musical compressor, smash them into oblivion with the limiter, and keep things tight and tidy with the smooth gate. British Class A For Console 1 collects the most coveted and distinctive sounding units of the pro audio world in a single channel. Feast on a few details of the different components…
The British Class A channel for Console 1 is on sale for $135 USD (regular price $225 USD).
The Solid State Logic XL 9000 K offers a wide, large, smooth sound, with extended gate and compressor features and the additional VHD (Variable Harmonic Drive) model.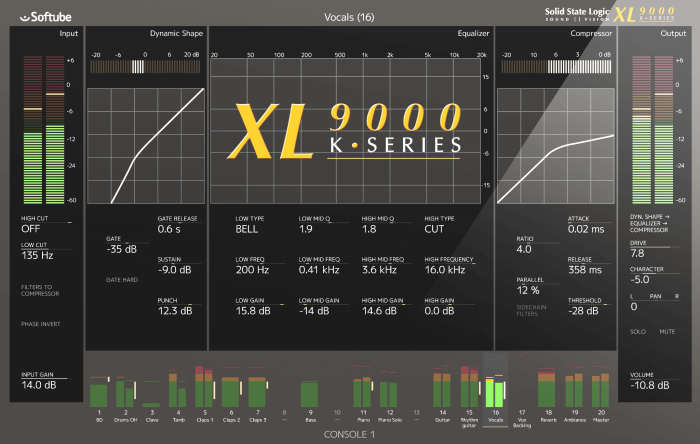 Solid State Logic XL 9000 K represents a completely different approach to analog circuits compared to the SL 4000 E channel, included with Console 1. And since XL 9000 K has virtually no distortion of its own, the Softube channel also includes a model of SSL's famous VHD (Variable Harmonic Drive) circuit.

While Solid State Logic's SL 4000 E is widely considered a great pop and rock'n'roll console with its slightly gritty and forward sound, the circuit design of XL 9000 K offers an extreme bandwidth, minimal phase shift and super low distortion. This makes it one of the world's most popular analog consoles for hip-hop and R'n'B, where the solid, deep low end and extended highs work great for getting that hyper-modern, large and wide sound. For the same reasons, it is also loved for classical and acoustic audiophile recordings.
Regularly $299 USD, the SSL XL 9000 K is now available for only $199 USD.
The add-ons are on sale until March 6th, available from Softube and distributor Plugin Boutique.