Roland Cloud has introduced SRX DANCE TRAX, a new virtual instrument created in the spirit of Roland's seminal hardware board with reimagined versatility.
The new Legendary Series instrument brings the sounds of "Supreme Dance," the fifth entry in the SRX-series catered to dance, hip-hop, and electronica.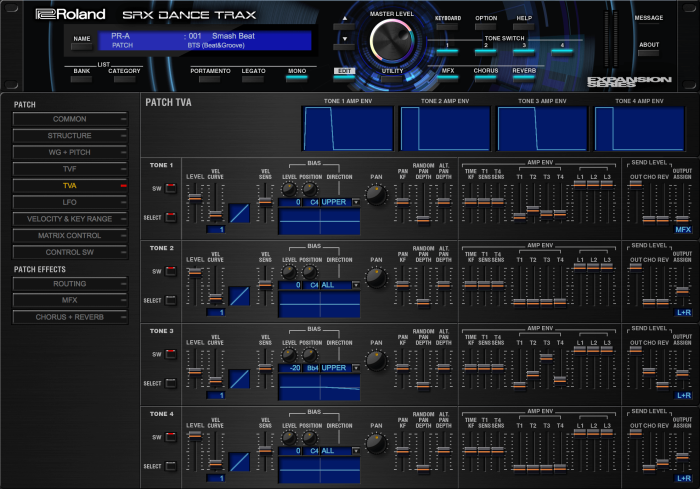 The original hardware version sampled waveforms of vintage and contemporary synths including Junos, the JP-8000, and many others, resulting in a robust collection of sounds: from lush synths to brazen drum sounds.
SRX DANCE TRAX provides a huge variety of sounds geared towards getting you on the dance floor. Whether you're creating techno, house, trance, or drum 'n' bass, this menagerie of sounds will elevate your compositions into foot-stomping party anthems. Roland Cloud's SRX DANCE TRAX collection comes equipped with 312 patches, 24 rhythm sets, and 818 waveforms, all with the inimitable quality of the original board. Included are rattling synth bass, crisp leads, and 82 hits and stabs to populate your bangers with unparalleled creativity.

The heart of any dance song is its backbeat. SRX DANCE TRAX offers the largest collection of individual drums heretofore available upon the release of the original product. In fact, upon the inception of the original board, Roland went to the whiteboard with top engineers and producers around the globe. Even without processing, these beats thump and pulse. Add in the rich onboard multi-effects processing and flexible patch parameters, and bring the dancefloor magic of the early aughts to your DAW.
The instrument is now available to Roland Cloud subscribers.
For new users, Roland Cloud has announced a special Play 2-4 Life promotion, during which you can purchase a one-year subscription to Roland Cloud for $199 USD and keep 2 instruments even if you don't renew your subscription.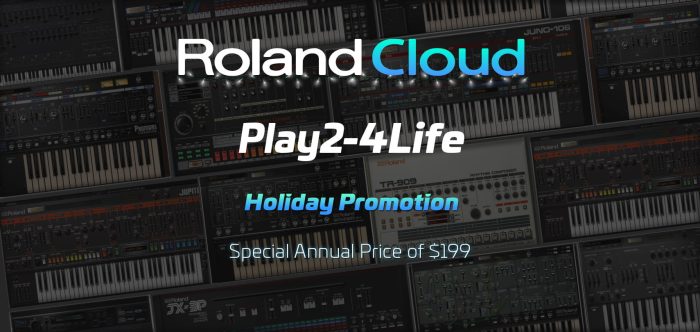 Enjoy our suite of synths and drum machines like the TR-808 and the newly released JX-3P. Plus, access new instruments as soon as they become available. The best part is, even if you don't renew, keep using TWO instruments* for as long as they're available in the catalog. From the Jupiter-8 to the Juno-106, and many others—the choice is yours and you have a year to decide!
A Roland Cloud subscription comes with unlimited access to all instruments in Roland Cloud including the 808, 909, Juno 106, Jupiter-8, and many more. New instrument releases and continual product updates and fixes are included as well.
This limited time offer expires December 31st, 2018. It requires twelve months of paid continuous use or an annual paid subscription.
More information: Roland Cloud