W.A. Production has launched a new Make It Loud Bundle, offering a collection of 5 audio effect plugins at a 90% discount on the regular value.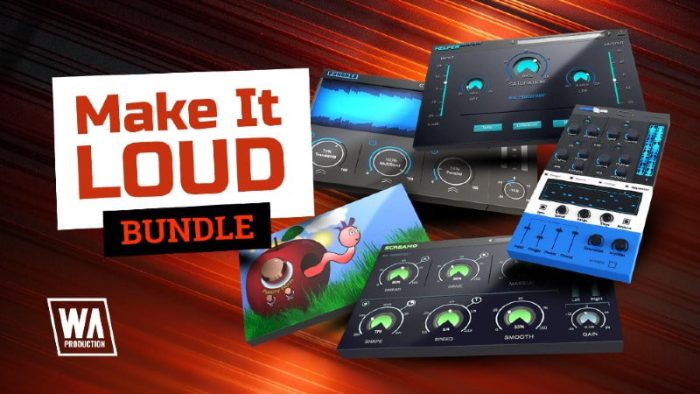 Break the boundaries and step out of the repetition. Reach for the bundle that offers a unique sound and new parameters for how you shape them.

The Make It Loud Bundle from W. A. Production is an all in one for sound design, modification, mixing and mastering.
The bundle includes:
Helper Saturator 2 saturation effect with 2 filters.
SphereQuad stereo flanger, phaser & chorus modules with multiple parameters.
Puncher transient shaper, multiband compressor and parallel compressor.
Punchy Worm one-knob punch powerhouse.
Screamo talk-box/screamer hybrid distortion unit.
The Make it Loud Bundle is available from W.A. Production and distributor Plugin Boutique, on sale for only £7.95 GBP / $9.90 USD until September 27th, 2020.