Waves has introduced its Wavesland master classes with industry giants. Now open for registration is a master class with mixing engineer Chris Lord-Alge.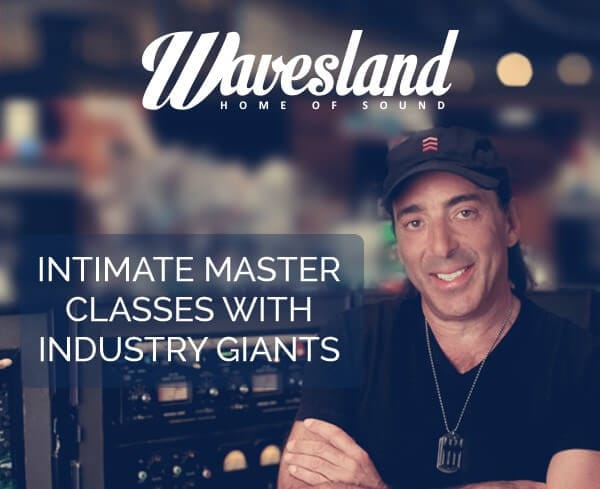 For three decades, multiple Grammy®-winning mixing engineer Chris Lord-Alge has been the mixer of choice for music royalty, from rock to pop, country to R&B. During this time, the "Lord of the Mix" has amassed a staggering 1700 mixing and production credits, with hit songs and albums by the Rolling Stones, Smashing Pumpkins, James Brown, U2, Muse, Eric Clapton, Nine Inch Nails, Black Eyed Peas, My Chemical Romance, Madonna, Bon Jovi, Sheryl Crow, Aerosmith, Keith Urban, Daughtry and countless others.

Chris is known in the music industry for crafting hard-hitting mixes that come through and shine on any audio device, thanks to his unique use of compression and other personal mixing secrets.

Spend time with Chris Lord-Alge at the luxurious Wavesland estate, enjoying VIP accommodations that will free your mind to focus on nothing but your training.
The master class takes place on October 22-23, 2016, at Wavesland, Franklin, TN. The master class is limited to 13 participants and costs $3,000 (with full board).
More master classes with Kevin Madigan, Jack Joseph Puig, Dave Audé, Greg Wells, Michael Brauer, Greg Price & Brad Madrix, and Eddie Kramer will be opening for registration soon.
More information: Wavesland