Samples From Mars has launched with the release of its LinnDrum LM-2 and CR-78 sample packs.
Classic, Hi Quality LinnDrum Samples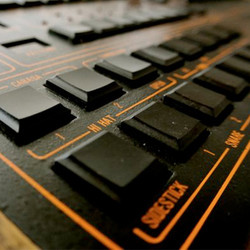 This is the most complete collection of LinnDrum samples around.

We've taken a Linn Drum LM-2, sampled the individual outputs into a classic Emu Sp-1200 sampler, pitched them every which way, run them through an SSL console, recorded them to a mastering 1/4″ tape machine and finally into Apogee conversion.

To achieve additional depth and variety we've also used a Roland Re-201 Space Echo to give these Linndrum samples even more character and depth.
The LinnDrum LM-2 pack costs $12 USD. A collection of 21 sounds is available in the LinnDrum LM-2 Free Kit.
CR-78 Samples Recorded to Tape and Re-Pitched
The CR-78 sample pack features the sounds of the classic analog Roland CR-78 rhythm machine, processed through an SSL console EQ, gate, compressor and filters, and recorded through high end Apogee converters.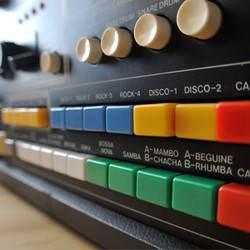 We've gone a step further, recording the CR-78 to a hi-end mastering reel to reel tape machine, and extensively re-pitching each and every sound. This gives us an incredibly dynamic library of sounds that the original machine did not provide – lower and higher kick drums, snares, hi hats, congas, and the famous bleeps and bloops.

And we've hit the tape at varying levels, so you get a combination of overdriven and softer sounds – sometimes with nice tape artifacts and sometimes entirely clean.

The end result is an extremely punchy and extensive (the largest library we've found on the internet), excellent sounding library of CR-78 samples: 136 24 bit 44.1 kHz wav files, with enough headroom to allow you for even more processing if you'd like.
The CR-78 sample pack costs $8 USD.
More information: Samples From Mars