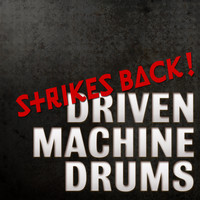 Tonebuilder has launched a Tax Man Sale for Driven Machine Drums Strikes Back, offering 40% off the electronic drum and percussion sample library for a limited time.
2072 brand-new samples, of which 90% have never before been heard and the other 10% is presented in a completely new fashion.

Intended for any genre that includes electronic drum sounds. Included are a wide variety of new sounds spanning the range and expanding the boundaries of contemporary music. Club, techno, trance, dubstep, house, ambient, electro-acoustic, dnb, experimental, film-beds, pop, hip-hop, rock … sure, why not, those genres use drums. For me, the focus is making a wide variety of samples to be used as a musical instrument, transcending genre and inspiring you thru life.
Driven Machine Drums Strikes Back features
2072 Premium Designer Drum Samples.
24-Bit/96kHz WAV, 24-Bit/96kHz AIF.
Intelligently organized and labeled for optimal creative work-flow.
Also comes in 16-Bit/44.1kHz WAV, featuring premium dithering/SRC and 8 character names for classic samplers such as the MPC and Akai series.
22 NI Maschine Kits, 22 FXPansion Geist and Guru Kits.
Logic EXS24 and Native Instruments Kontakt patches (Deluxe version only).
Driven Machine Drums Strikes Back is available to purchase at a 40% discount, priced $45 USD (Standard) / $52 USD (Deluxe) until April 15th, 2012.
More information: Tonebuilder