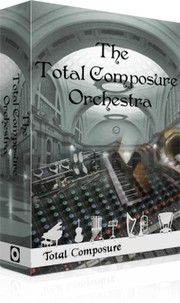 Total Composure has released the Total Composure Orchestra free Kontakt sample library, its entry for the KVR Developer Challenge 2012.
The Total Composure orchestra (TCO) is a full orchestral sample library created using only samples that are in the public domain. Total Composure is the first to offer such a library exclusively for the Kontakt format; making use of Kontakt's scripting capabilities to greatly enhance the playability, realism, and functionality of these public domain samples.

The scripting aims to provide similar functionality across the different instrument groups, whatever the instrument; while more specific settings play to the strength of each instrument.
More information: Total Composure / Total Composure Orchestra